Polidocanol Injection
Introduction
The medical field has a range of medications available to treat various health conditions. One such medication is Polidocanol, which has been used for years to address different vascular problems. It was developed in the 1900s and has gained FDA approval for specific uses, making it an essential component of modern medicine.
Uses of Polidocanol Injection
Polidocanol's range of applications includes different treatment approaches, some being FDA-approved and others still being used off-label.
FDA-Approved Uses
Endorsed by the Food and Drug Administration (FDA), Polidocanol is mainly used to treat malformations4. Here's how it works:
Treating Varicose Veins: Polidocanol is commonly used as a sclerosant. It has been proven effective in reducing the appearance and symptoms of varicose veins. It causes damage to the lining of the blood vessels, leading to fibrosis of the walls and eventually closing off the abnormal vessels.
Treating Spider Veins: Spider veins, which have a weblike structure, can also be improved with Polidocanol. The treatment involves injecting the substance into the blood vessels, causing sclerosis and ultimately causing them to disappear.
Off-Label Uses
Besides its approved use, Polidocanol has been employed in other treatments through off-label applications. One such usage is managing hemorrhoids, where Polidocanol injections sometimes alleviate discomfort. As a scleros, it reduces blood flow to the tissue, reducing its shrinkage. Another application is managing varices caused by liver-related conditions like hepatic encephalopathy. In this case, Polidocanol is considered as an alternative treatment option. When injected, it promotes blood coagulation within the variceal vessels, reducing the risk of bleeding.
Other Emerging Therapeutic Applications
With the progress in the field of medicine, the potential applications of Polidocanol are expanding. Scientists are currently investigating how effective this compound is in areas including:
Managing tendinopathies
Treating abnormal vascular formations in children
Exploring its potential as a localized pain reliever
How Polidocanol Works
The way Polidocanol1 works in applications is explained by looking at how it acts in a procedure called sclerotherapy and its interactions with biochemistry. Additionally, understanding its effectiveness compared to treatments adds more context.
Mechanism of Action
The main essence of how Polidocanol works is through its abilities as a sclerosant. When injected into formations, it causes damage to the inner lining of the blood vessels, which then triggers the formation of blood clots. As a result, the targeted vessel undergoes sclerosis and eventually shrink in size. This agent acts like a detergent by disrupting the membranes of cells and paving the way for fibrosis to occur.
Sclerotherapy Procedure
Sclerotherapy is a procedure that showcases the actual effectiveness of Polidocanol. During this treatment, the sclerosing agent is injected directly into the vein, causing it to collapse. The nearby tissue then absorbs the vein, making it disappear visually and reducing associated symptoms. Essential aspects of this procedure include:
Using ultrasound guidance for injection placement
Applying compression after treatment to enhance the desired effect
Conducting treatment sessions for optimal outcomes
Biochemical Interactions
Polidocanol affects the processes of vascular endothelial cells by disturbing their cellular structure. Studies have demonstrated its absorption into the bloodstream, making it generally safe for targeted treatment. Nevertheless, it should not be used simultaneously in patients allergic to the substance or undergoing anticoagulant therapy.
Comparative Efficacy with Other Treatments
Concerning treating conditions, Polidocanol is a strong contender compared to other options like laser therapy and surgical ligation. Research has shown that it is more effective in improving appearance and symptoms. Additionally, its invasive approach and lower risk of complications make it a popular choice among medical professionals.
Dosage and Administration
The effectiveness of Polidocanol depends on administering the prescribed dose2, which may vary depending on the specific condition being treated.
Recommended Dosage by Condition
The recommended dosage for varicose veins in adults may vary between 1 and 3 mL of a solution, with a concentration ranging from 0.5% to 3.0%. Spider veins usually require a concentrated solution. Adjusting the dosage based on the individual's condition and overall health is essential.
Dosage Forms and Strengths
Polidocanol can usually be found in forms and comes in different concentrations. Some used strengths include a solution of 0.5%, a solution of 1%, and a solution of 2%.
Steps for Proper Administration
Proper administration involves accurately measuring the dosage and injecting it with precision. These factors come together to maximize therapeutic outcomes while potential risks are minimized.
Importance of Following Medical Guidance
It's crucial to follow instructions when administering Polidocanol. Going against the recommended guidelines can lead to outcomes or less effective treatment. That's why patients need to adhere to their doctor's directions strictly.
Composition of Polidocanol Injection
It is essential for both medical professionals and patients to have a thorough understanding of the components present in Polidocanol injection. This knowledge plays a role in guaranteeing the safety and efficacy of the treatment.
Active and Inactive Ingredients
The main component is Polidocanol, which is the active ingredient. However, the solution might also include isotonic saline or dextrose to maintain the proper balance. It's essential to check the list of ingredients to avoid any potential allergic reactions.
Forms and Concentrations
Polidocanol injections are available in forms and strengths, usually ranging from 0.5% to 3.0%. Each type has specific uses and limitations, and the selection is often based on the particular vascular issue being addressed.
Safety and Quality Standards
Polidocanol injections are produced following safety and quality protocols. It is essential to adhere to Good Manufacturing Practices (GMP) and comply with FDA regulations to ensure the safety and effectiveness of the product.
Common Side Effects of Polidocanol
Like any medication, Polidocanol also has side effects, which can range in severity. These side effects can vary from irritations on the skin to more severe reactions throughout the body.
Mild Side Effects
Many people who receive Polidocanol may encounter side effects, which are usually temporary and often resolve independently without medical intervention. The usual mild side effects consist of:
Itching: Mild itching is an experience that tends to go away on its own.
Redness: Erythema (redness) at the injection site is normal. Typically, it doesn't last long.
Bruising: Ecchymosis (bruising) might occur around the treated area. It should fade away with time.
Severe Side Effects
Although uncommon, knowing of side effects requiring immediate medical attention is essential. These side effects can worsen quickly. Lead to long-term complications. Some severe side effects to watch out for include:
Reactions: If you experience anaphylaxis or urticaria, it is crucial to seek urgent medical help.
Ulcers: While rare, the development of skin ulcerations indicates a severe tissue reaction.
Blood Clots: The formation of a thrombus is a complication that carries substantial health risks. Remember to seek medical assistance if you notice these severe side effects.
Warnings and Precautions
It is crucial to carefully select patients and follow medical protocols diligently to achieve the results with Polidocanol. People considering this treatment should be informed about conditions and precautions that may restrict its use.
Contraindications
Not every patient is a fit for Polidocanol. The contraindications mainly apply to the following situations:
Hypersensitivity: Patients who have a hypersensitivity to Polidocanol should avoid this treatment.
Existing Medical Conditions: Conditions like vein thrombosis make it unsuitable for use.
Important Precautions
It is essential to follow measures, and they can be divided into the following categories:
Cardiovascular Considerations: Patients with existing problems need careful evaluation before treatment.
Dermatological Concerns: Skin conditions may worsen or be worsened by Polidocanol.
It is essential to assess them before undergoing treatment.
Interaction with Other Drugs and Substances
The use of Polidocanol has ranging effects on how it interacts with other medications and substances, which is why it requires careful medical assessment and close monitoring.
Known Drug Interactions
Polidocanol has been found to have interactions with anticoagulants, which can enhance their effects. It is essential to exercise caution when using antiplatelet agents as well.
Substances to Avoid
Patients should avoid substances such as alcohol or specific over-the-counter supplements that could affect blood clotting or interact with Polidocanol.
Necessary Pre-screening Tests
Before starting Polidocanol treatment, conducting a series of screening tests is essential. These tests should include. These are not limited to complete blood counts and coagulation profiles. The purpose of these tests is to establish the physiological parameters.
Careful Administration Guidelines
Thoughtfully administering Polidocanol is crucial to achieving positive treatment outcomes while minimizing potential adverse effects. It is essential to consider factors when giving this substance to different groups of people, including elderly pregnant women, nursing mothers, and children.
Administration to the Elderly
Because older adults often have weakened responses, it is recommended to use customized approaches. Some critical factors to consider are:
Dosages: It is generally advisable to use lower dosages to minimize the overall impact on the body.
Monitoring Guidelines: Regularly assessing liver and kidney function is essential.
Administration to Pregnant Women and Nursing Mothers
When giving women and nursing mothers Polidocanol, it's essential to be extra cautious because of the possible harmful effects on the baby's development or breast milk production. We need to analyze the safety data, but unfortunately, there isn't much available. So, we should evaluate the risks and benefits before making any decisions. Generally, it's advisable to wait until after giving birth or stopping breastfeeding before considering this treatment option.
Administration to Children
Administering Polidocanol to children requires expertise. It involves making dosage adjustments and monitoring the treatment continuously. Several factors need to be taken into account, including:
Considering Age Factors: Children have different metabolic rates and renal clearance than adults. This necessitates the implementation of tailored treatment approaches.
Determining Pediatric Dosages: Dosages for children are typically lower. They are adjusted based on their body weight and surface area.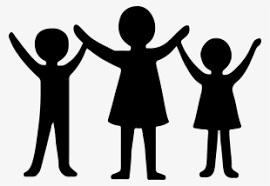 Overdosage and Treatment
When much Polidocanol has been given, it is essential to seek immediate medical help to prevent any adverse effects. Being able to identify symptoms and promptly following treatment guidelines are actions to take.
Symptoms of Overdosage
It is taking more than the recommended amount of Polidocanol can lead to symptoms, including severe allergic reactions and cardiovascular instability. It is essential to seek medical attention if this occurs.
Recommended Treatment Procedures
Managing an overdose typically involves providing treatment and supportive care. Since no antidotes are available, seeking immediate medical intervention is crucial.
Reporting and Medical Follow-up
It is essential to inform authorities about instances of overdosing for regulatory purposes. It is also crucial to schedule follow-up appointments to ensure no long-term complications or effects.
Storage and Handling Precautions
Storing and handling Polidocanol correctly is crucial to maintain its effectiveness and prevent contamination. Following the guidelines diligently is highly important.
Ideal Storage Conditions
To ensure the storage conditions, keeping the items in a room with controlled temperature and away from direct sunlight is recommended. Any variation from these conditions may lead to a deterioration of the components.
Shelf Life and Expiry
It is not recommended to use Polidocanol after its expiration date. Following the indicated shelf life is essential to maintain its effectiveness as a medication.
Handling and Disposal Guidelines
Personnel should follow techniques when preparing and administering. Any surplus or expired products must be disposed of per regulations and local guidelines for biohazardous waste.