Mizolastine
Introduction
Mizolastine, an ingredient in modern pharmacology, is evidence of the progress made in antihistamine medications. The origin and growth of Mizolastine can be traced back to a series of advances in pharmacology ultimately leading to its role as a therapeutic treatment. It holds significance in current medical practices, particularly in the treatment and control of allergic conditions.
Composition
The active ingredient in Mizolastine is mizolastine hydrochloride 1.
Each Mizolastine tablet contains 10mg of mizolastine hydrochloride as the active ingredient. The tablet also contains several inactive ingredients, including lactose monohydrate, hydrogenated castor oil, and propylene glycol 2.
How Mizolastine Works
How Mizolastine works: Mizolastine has a way of functioning by targeting specific receptors. Focused receptors and pathways: It specifically blocks pathways vital to allergic responses. The drug's role in treating reactions is significant and is crucial in effectively alleviating symptoms.
Dosage and Administration
The suggested amount of Mizolastine for adults is carefully determined to ensure the results with minimal risks. It is essential to adjust the dosage for older individuals and children. The instructions specify whether it should be taken with or without food.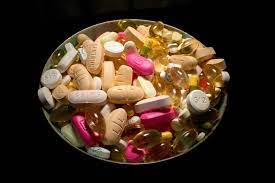 Uses of Mizolastine
Mizolastine is a second-generation non-sedating antihistamine used to treat symptoms of allergic rhinoconjunctivitis and urticaria 12. Mizolastine has demonstrated antiallergic effects in animals and healthy volunteers and anti-inflammatory activity in animal models 3. Double-blind trials have shown mizolastine to be significantly more effective than placebo and as effective as other second-generation antihistamine agents, such as loratadine or cetirizine, in the management of patients with perennial or seasonal allergic rhinitis and in patients with chronic idiopathic urticaria 24. Available data also suggest that prophylactic administration of mizolastine is significantly more effective than placebo and as effective as prophylactic terfenadine in delaying the onset of symptoms of seasonal allergic rhinitis 3.
Mizolastine is under investigation in clinical trial NCT01928316 (A Bioequivalence Study of Domestic (Made in China) and Imported Mizolastine Tablets in Healthy Volunteers) 1. While there is some evidence to suggest that mizolastine may be effective in treating other conditions, such as chronic idiopathic urticaria, further research is needed to confirm these findings 5.
It is important to note that while mizolastine has been shown to be effective in treating rhinitis and chronic idiopathic urticaria, it is not without risks. Common side effects include drowsiness, fatigue, increased appetite, and dry mouth 2. Mizolastine is contraindicated in those with cardiac disease or hepatic impairment or in those receiving erythromycin, ketoconazole, or class I or III antiarrhythmic agents 3.
1: For more information on Mizolastine, please refer to DrugBank Online. 5: For more information on Mizolastine's off-label and investigational purposes, please refer to MedRxiv. 2: For more information on Mizolastine's effectiveness and safety in treating rhinitis and chronic idiopathic urticaria, please refer to SpringerLink. 4: For more information on Mizolastine's effectiveness in treating chronic idiopathic urticaria, please refer to PubMed. 3: For more information on Mizolastine's pharmacology and clinical trials, please refer to DrugBank Online.
Side Effects
Although Mizolastine is generally well tolerated, it can lead to side effects that individuals, including drowsiness, gastrointestinal disturbances, headaches, and dizziness commonly experience. There are also frequent but more serious adverse reactions that may occur. The occurrence and intensity of these side effects can vary from person to person.
Interactions
It is essential to have an understanding of the drug interactions associated with Mizolastine to ensure safe usage. Some substances should be avoided while taking this medication as they can have a significant impact on its effectiveness and safety. Furthermore, Mizolastine has the potential to influence how other medicines work in the body.
Warnings and Precautions
There are safety precautions that need to be considered when using Mizolastine. It's essential to take care of specific groups of patients. Making sure to monitor and manage any risks is crucial in order to maintain a balance between the benefits of the treatment and any possible adverse effects.
Contraindications
In medical situations, it is not recommended to administer Mizolastine. These contraindications are determined by considering conditions and circumstances where medication use could harm the patient. The reasoning behind these contraindications is firmly grounded in prioritizing safety and ensuring the effectiveness of treatment, which is supported by thorough research and clinical evidence.
Overdosage and Handling Precautions
It is essential to recognize the indications of an overdose of Mizolastine so that prompt action can be taken. These signs may encompass symptoms that require urgent medical attention. In case of an overdose, it is crucial to follow emergency protocols to minimize potential hazards. Furthermore, handling and storing Mizolastine properly is necessary to preserve its stability and effectiveness.
Administration to Specific Patient Groups
When giving Mizolastine to patients, it is crucial to carefully consider dosage requirements while weighing the potential risks and benefits. For women and nursing mothers, safety is of utmost importance, especially when considering the impact on the development of the fetus and breastfeeding. When it comes to patients, it is essential to carefully consider dosage recommendations and concerns specific to children to ensure both safety and effectiveness.
Off-label Use of Mizolastine
The use of Mizolastine in ways not officially approved, known as off-label use, includes both emerging applications. These uses are supported by studies that present evidence of potential risks and benefits. Considering the balance between these factors is crucial when contemplating off-label use.
Careful Administration and Monitoring
Ensuring the administration of Mizolastine is incredibly important. It is crucial to monitor and follow up to evaluate the effectiveness of the treatment and identify any potential side effects. Moreover, educating patients about medication usage, managing side effects, and following prescribed regimens is essential for achieving the best therapeutic results.